Together We Rise: An Anti-Racist Coloring Book (Paperback)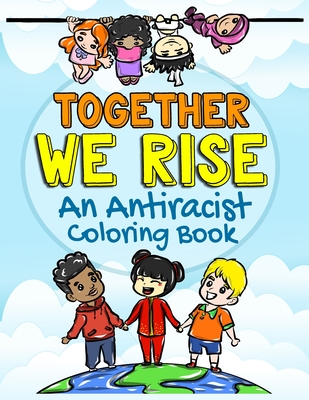 $10.29
Available from Our Distributor (Not in Store)
Description
---
On Sale Now $8.95 (Regular Price $16.99)
Celebrating Diversity With Creativity
Are you looking for a great anti-racist coloring book? Look no further This book contains lots of coloring pages to inspire and teach that we are all different and that's beautiful.
This book, Together We Rise Coloring Book, serves as a practical and therapeutic piece of art which gives each child the freedom to express themselves by writing and adding color to their world as they see fit. The more coloring pages your child does, your kid will surely learn that we belong in one human race even we may have different colors, religions and languages.
Want to know the best part? This coloring book are packed with inspirational quotes that will teach your kids about diversity, love and acceptance. Order now
About this coloring book:
25 Pages of coloring pages about diversities.
Giant Page Size Every page has a size of 8.5 x 11 inches for easy coloring with little hands.
Single-Sided Pages to avoid bleed through even when coloring with markers.