Heidel (Paperback)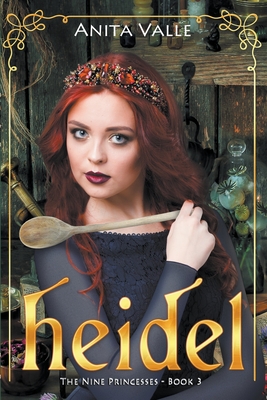 $17.24
Email or call for price.
Description
---
Heidel never wanted to be a cookie-cutter princess. She isn't graceful. She isn't sweet. She isn't even skinny Heidel would much rather cook than curtsy; is more interested in eating than etiquette.
The Nine Princesses are preparing for the annual festival known as Fenwick's Feast. Heidel plans to enter the King's Cake Contest given by the famous-but-crazy king of Bauble. But also entering the contest is arrogant Prince Eravis who sneers at Heidel's cooking skills, insults her rounded figure, and mocks her ambition to cure the world of Red Fever.
Caught up in her culinary conquest, Heidel barely notices that another enemy simmers on the back burner, one much more deadly than a sarcastic prince. An enemy who may hold the secret to the princesses' long lost servants....
The Nine Princesses is a series that chronicles the adventures of an unconventional family of princesses, the struggles they face in a kingdom often hostile to their humble origins, and the day-to-day dramas of nine young women whose personalities often clash like swords. Recommended for ages 15 and up.