Always Never Yours (MP3 CD)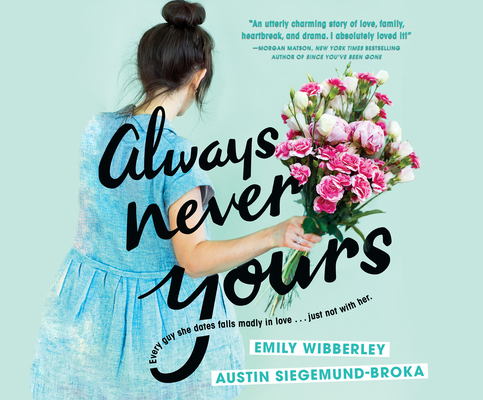 $29.99
Email or call for price.
Description
---
Megan Harper is the girl before...just like Rosaline from Romeo and Juliet. Every one of Megan's relationships has ended the same way--her ex replaces her with someone perfect. But instead of crying over every breakup, Megan spends her time on her two passions: pursuing her next fling and directing theater. She hates the spotlight, and she's hoping to fulfill her college program's acting requirement in the smallest role possible. But then, Megan's theater teacher casts her to play none other than Juliet in her school's production of Romeo and Juliet--and she meets Owen Okita, an aspiring playwright. In exchange for Megan's help writing a play, Owen agrees to help Megan catch the eye of a hot hipster stagehand. Between rehearsing and contending with her dad's plans to move with Megan's pregnant stepmom to New York, Megan begins to realize Owen--thoughtful, unconventional, and utterly unlike her exes--might be the Romeo she never expected. Better yet, with him, she might finally be a Juliet.