ELEMENTS Acquiesce (Paperback)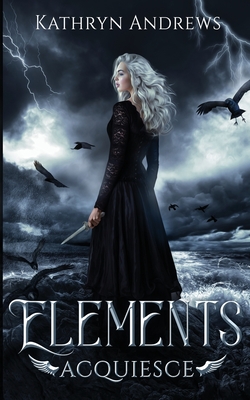 $22.09
Email or call for price.
Description
---
ELEMENTS - Acquiesce is the first book from a new YA fantasy series by Kathryn Andrews. After a storm obliterates their boat on the remote west coast of Ireland, Cordelia awakes in a cave system beneath a lighthouse - a secret school for Merfolk elite. She soon discovers that she is with her own kind and Flynn, the fisherman who raised her is missing. It's 1852 and Kilfearagh is still recovering from the great hunger. The church bells toll as another mass burial takes place and houses stand empty - their occupiers long departed on coffin ships in hopes of discovering a new life in America. If the locals knew about the Merfolk living on this rugged coast, they'd exhibit them in a museum in Dublin, unless the Sirens kill them first. With support from her new friends, Cordelia embarks on a mission to find Flynn, the only person she can call family, whilst also trying to understand and come to terms with her newfound powers. If she fails, Flynn will die. Struggling to fit in to her new life at the school, Cordelia spends her spare time on the reef, honing her skills. Here she meets Breck, a handsome peat boy with his own supernatural powers. Both coming to terms with life-changing events, they are drawn to each other but their relationship is not plain sailing. Uncertain of where she belongs, Cordelia battles with feelings of abandonment and seeks to find out who her birth parents are. In doing so, she is forced to keep a secret that would see her ostracised by all who know her but she soon realises that an entire Kingdom is in danger. Cordelia must decide if she's willing to risk everything to save the Kingdom, the crown and the man she loves.