Fight Depression: Useful Tips to Overcome Anxiety and Rediscover Your Happiness. (Hardcover)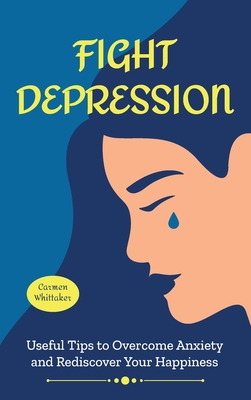 $31.95
Email or call for price.
Description
---
⭐️ 55% discount for Bookstores NOW at $31.95 instead of $44.95 ⭐️
Have you been suffering from anxiety or depression recently?
It's time for your Customers to act to rid themself of these debilitating feelings before they ruin their life
Anxiety and depression are more prevalent than they have ever been and probably due to the pressures of modern living they continue to be on the rise. For anyone suffering from one or both of these conditions it can seem like there is no way out and little chance of ever feeling normal again. But that myth is about to be disproved.
This amazing new book, Fight Depression, seeks to help you to improve your mental health, with chapters that cover:
What is Depression
Depression Categories
Stick to a Routine. It is the Best Way to Cope
Using Cognitive Behavioral Therapy...
And much more...
Even if you think you've tried everything else and nothing is ever going to work for you, try this book and you will be amazed at the results it will bring you.
GET your copy of Fight Depression NOW and let your Customers find a solution to their problems inside this amazing book