City of Fallen Angels: Detective Noir Set in a Suffocating La Heat Wave (Paperback)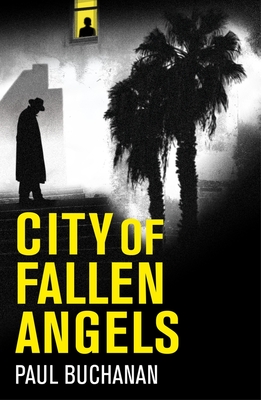 Description
---
Summer, 1962. A scorching heat wave is suffocating L.A.
PI Jim Keegan is offered a small fortune to find a beautiful woman from a set of photographs. He refuses; the job seems suspicious. But the next day the same woman turns up on his doorstep.
Eve fears for her safety. She is being watched. Before Keegan knows it, someone has been killed with Keegan's own gun, and he gets sucked into a world of suspicion and betrayal where he's never quite sure where the truth lies. Before long he's the prime suspect in a murder he didn't commit, and all the evidence seems to point in his direction.
It's almost like someone planned it that way.
'Terrific' Publishers Weekly
'The characters really made this book for me, the author's attention to detail brought everything to life... a very cleverly written book with a well developed plot, fab characters and a wonderful setting.' @mrsfegfiction
'A pocket rocket of a crime novel... I knew what was going on until three pages before the end when I was proven HORRIFICALLY wrong.' @nobooksgiven
'A truly exciting, punchy and interesting read' @reading_for_my_mind
'It pulls you in and really makes you feel like you're watching the book play out in your mind.' Booklovelife
'I really enjoyed that it was set in 1962, with plenty of references made from during that time. The descriptions of the settings within the book were so well done, I almost felt I was there and could truly visualise the surroundings.' @bookandstitch
'Classic mystery lovers this novel is highly recommended for you The decadent touch of the setting and the twists and upturns of this story are utterly absorbing ' @nightfallmysteries
About the Author
---
Paul Buchanan earned a Master of Professional Writing degree from the University of Southern California and an MFA in fiction writing from Chapman University. He teaches and writes in the Los Angeles area.