Love is a Pup: A Dog-Tastic Celebration of the World's Cutest Puppies (Hardcover)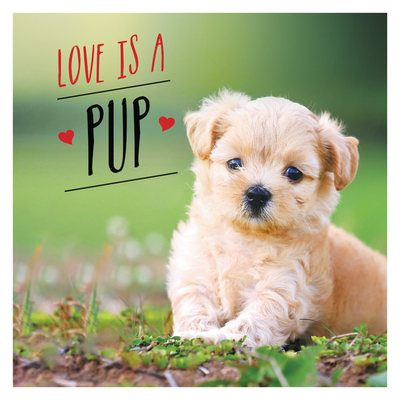 This book is currently not available
Special Order - Subject to Availability
Description
---
Puppies are my favorite people
The little woofers in this book are more "fluff" than "pup", they haven't worked out quite what to do with their limbs, and they haven't grown into their ears yet - and that's what makes them so adorable. Capturing all kinds of pooch at their most ridiculously tiny and lovable, this book will prove that it's not just any old dog that's a man's best friend - it's a puppy.
Bursting full with pictures of the world's cutest pups across a variety of breeds, this book captures dogs at their cutest - when they're young and fluffy!
About the Author
---
Charlie Ellis doesn't know how many hours he's wasted on the internet looking at hilarious pictures of animals! When he's not doing that he's whiling away his leisure hours at his home in Reading, playing video games and cooking, neither of which he's quite as good at as he pretends to be.