Bipolar Disorder: A Guide to Understanding, Managing, and Treating Bipolar Disorder (Hardcover)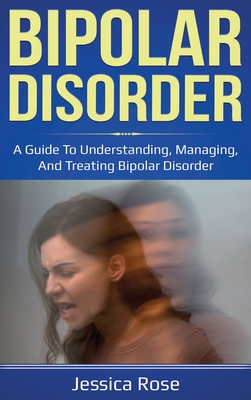 $24.99

Available from Our Distributor (Not in Store)
Description
---
BIPOLAR DISORDER
This book will take a close look at Bipolar Disorder and the way it changes the lives of both the sufferer and their loved ones.
The history of treatment for mental illnesses is a dark record of ignorance and misunderstanding. There is so much left to learn, even in the modern era. As our knowledge of the subject expands, so does the way we care for those that have been diagnosed. Bipolar Disorder carries one of the highest risks of mortality, which necessitates drastic action to aid those who have been affected by it.
Inside this book, we discuss all the available treatment options for Bipolar Disorder, including medication, therapy, and new alternative treatments that are beginning to emerge.
Here Is A Preview Of What You'll Learn About Inside...
What Is Bipolar Disorder
Signs And Symptoms Of Bipolar
How Bipolar Disorder Is Diagnosed
How Bipolar Is Treated
Alternative Therapies For Bipolar Disorder
How To Help A Loved One With Bipolar Disorder
Much, Much More