Robbing Centaurs and Other Bad Ideas (Scorch #1) (Paperback)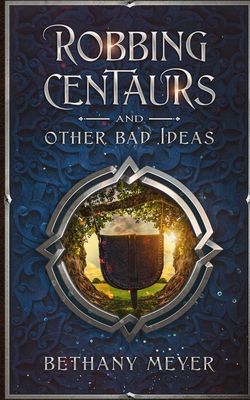 $18.39

Available from Our Distributor (Not in Store)
Description
---
Wick the tree messenger is bound for success. His career as a messenger is better than it's ever been, and he's on the fast track to getting an even more important job as a councilor. But before he can succeed, word spreads that a thief is after the most powerful magic in Aro, the Heather Stone, and stealing it piece by piece. To be safe, Wick is entrusted with moving one of the stones to a safer location.
On his journey, Wick is overtaken by the thief himself, a seraph named Archer, but Archer's plans as he explains them are nothing like what everyone thinks. Wick doesn't know what to believe, but Archer seems so sure. Wick's options are limited: ignore Archer and keep his piece of the Heather Stone out of potentially dangerous hands, or choose to trust this thief and the warning he brings.
Something is coming. An ancient scourge that could destroy all of Aro. All that stands in its way are an uncertain messenger and an untrustworthy thief.
If he chooses wrong, Wick could lose everything.