Redemption Road (Paperback)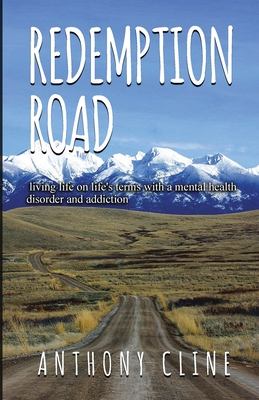 $18.99

Available from Our Distributor (Not in Store)
Description
---
Recovery from substance abuse can be a lonely-if not terrifying-journey.
Recovering means fighting to stay clean while integrating back into community, workplace, and family situations that may not support sobriety.
Add a mental health condition to the recovery picture, and the challenges are compounded.
Not only do individuals with co-occurring disorders battle to stay clean and sober, but they must seek out services for their mental illness, find support groups that cater to their unique needs, and deal with a double dose of societal stigma.
Just how bad did it have to get before I was willing to accept help and make changes?
Redemption Road is the self-help book for people who desperately want to understand dual diagnosis and how to improve their lives.
In a refreshingly authentic and heartfelt style ... Anthony Cline shares with you, based on his own experience strength and hope, how the journey to recovery can help you to:
-Identify and change the self-sabotaging beliefs and behaviors that stop you from getting clean and sober and building a life in recovery.
-Learning to make the changes in your life which overrides your default setting to self-medicate with alcohol and drugs.
-Figure out the right combination of both addiction and mental health services that are needed to balance your life and your recovery program.
By the end of Redemption Road, you'll understand why you are how you are, how to love what you can't change, how to change what you don't love, and how to create a program in recovery that you totally love to live. Not just live but thrive