The Thought of Snow: (A Psychotic Perspective) (Paperback)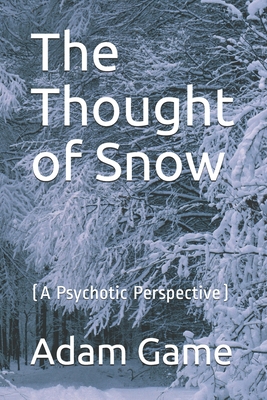 $13.79
Email or call for price.
Description
---
My Journey We've all got a few demons inside us,
Some that walk beside us,
Some that fight us,
They all try to find us,
Some to control us and ride us,
But we're the ones that are riding,
Down this path,
Who begin slipping and gliding,
It's frightening when we become blinded and can't see a way out, I couldn't find him, The boy that I used to call Ed,
He led me into the dark,
Made me temporarily dead,
Now his temper is dead,
And so is he,
So, goodbyes must be said,
I won't cry,
But my head is leaking, My thoughts keep on seeping,
Into these poems, Some obvious,
Some discretely,
Some slowly,
Some quickly,
Some funny,
Some sick themes,
Because what I went through was sickening, I'll start with topics that are rather dark,
Suicidal thoughts,
Self-harm,
One broken heart,
Delusions about noughts,
Anger that's calm,
And all the other things that left marks, Both physical and mental,
I was typically mental,
I became temperamental,
And my temper became mental,
Only calmed by instrumentals,
My Instagram went mental, Posting pics in the shower,
Retweeting anything and everything for hours,
I'd forgotten I was a coward,
But it took all of this for me to blossom and flower, I thought I had powers,
And thought I could wow crowds,
But today will I wow crowds,
With a poem about dark clouds, And drugs,
And violence,
And everything violet,
That colour kept me silent,
Brought me peace,
I couldn't fight it,
Now I write and like it,
And type things,
About how life felt when I was psychotic, That's my new topic,
Why?
Because I can't top it,
In the summer of 2016,
I couldn't stop it,
My brain was moving faster than a 214-ton rocket,
But I still don't want to crop it out, Because why would I want that to happen,
It gives me something to talk about,
Helps me with my rapping,
Helps me find my passion,
That I know I'm not lacking,
Because I wasn't acting,
I was simply extracting,
Everything negative that I was attacking,
So my mind began battling,
It was baffling, But to tell you the end of this little story,
It's not like the rest it's actually quite boring,
But it's beautiful like the scars that used to be sore,
And the things that distressed me that now give me glory, Like my book,
Just look,
And you'll see someone who took,
All the pain that they felt,
Rearranged it and shook,
It around until it looked,
Something like the person you see today, Who can finally say, I'm more than just... Okay. Life Is.