Closing Doors (Paperback)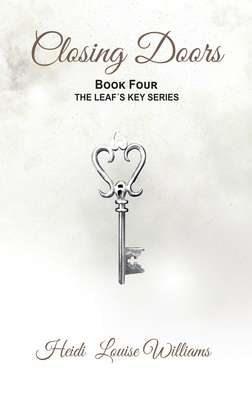 $17.37

Available from Our Distributor (Not in Store)
Description
---
FUNNY, SAD, SHOCKING, AND SCARY, THIS WONDERFUL BOOK WILL TAKE READERS ON A ROLLERCOASTER RIDE OF EMOTIONS, AND OPEN MINDS TO A NEW WAY OF THINKING.
SADDENED FROM WARS CAUSED BY RELIGIONS, LEAF GOLDEN STARTS HER OWN ALL-INCLUSIVE BELIEF SYSTEM CALLED UNIVERSALISM, DISCOVERS THE ANSWERS TO LIFE AND DEATH, AND LEARNS HOW TO DEAL WITH TRAUMATIC LOSS.
BY NOT FOLLOWING THE RULES, LEAF PUTS ALL THE GUARDIANS IN GRAVE DANGER AND THE LOCKERS DISCOVER THE LOCATION OF THE WHITEASH CAMP. LEAF ACCIDENTLY RIPS A HOLE IN THE SPACE-TIME CONTINUUM, SHE LEARNS HOW TO FIGHT OFF THE EVIL SHADOW MAN, AND LEAF AND HER FRIENDS SAVE A GIRL TRAPPED IN ANOTHER DIMENSION.
READERS AGED 13 TO 100