Essential Library of Social Change (Set) (Library Binding)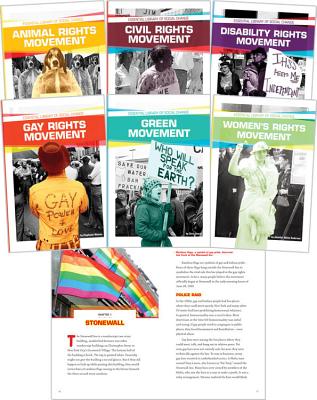 This book is currently not available
Special Order - Subject to Availability
Description
---
In our recent history, employers could fire people for being gay, women were expected to quit their jobs when they became pregnant, and those who use wheelchairs were not guaranteed access to public buildings. Tired of the injustices, people banded together to advocate for equal rights. They gave speeches, organized protests, and faced arrest. Through their efforts, what once was unthinkable became common. Essential Library of Social Change examines major social movements in American history. Readers will discover the people, events, and causes behind each movement. Engaging, straightforward text allows readers to investigate how far each struggle for social change has come and the challenges it still faces. Topics range from civil rights to feminism to gay rights.
Aligned to Common Core Standards and correlated to state standards.
Essential Library is an imprint of Abdo Publishing, a division of ABDO.