The Mosaic (Hardcover)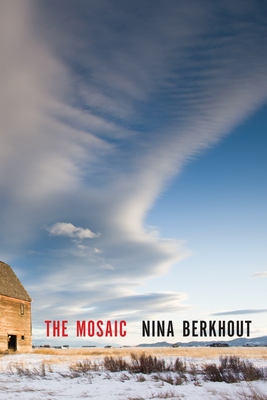 $16.95
Available from Our Distributor (Not in Store)
Description
---
A teenaged pacifist and a PTSD-afflicted Marine form an unexpected bond over a secret buried in a decommissioned nuclear missile silo.
Twyla Jane Lee has one goal. To finish senior year so she can get out of her military hometown of Halo, Montana. But to graduate, she needs to complete forty hours of community service, and that means helping out a rude and reclusive former Marine named Gabriel Finch.
A young veteran of the conflicts in the Middle East, Gabriel spends his days holed up in a decommissioned nuclear missile silo on his family farm. Twyla assumes he's just another doomsday prepper, readying his underground shelter for Armageddon. But soon she finds out the truth, and it takes her breath away.
Gradually the two misfits form a bond, and Twyla begins to unearth the secrets that have left the Marine battling ghosts. Her discoveries force her to question her views on the wars until she realizes that even if she gets out of Halo, she won't ever be able to leave Gabriel Finch's story behind her.
Correlates to the Common Core State Standards in English Language Arts:
CCSS.ELA-LITERACY.RL.6.3
Describe how a particular story's or drama's plot unfolds in a series of episodes as well as how the characters respond or change as the plot moves toward a resolution.