Kissing Max Holden (Hardcover)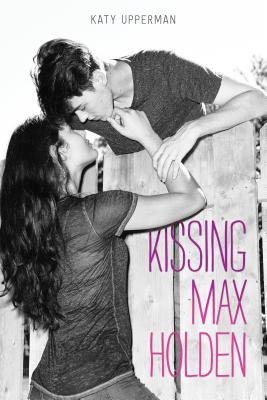 $17.99
Email or call for price.
Description
---
Equal parts swoonworthy romance and deeply affecting family drama, this debut novel about the boy next door turned super hot bad boy will have readers hooked from the very first kiss.

After his father's stroke, Max Holden isn't himself. As his long-time friend, Jillian Eldridge only wants to help, but she doesn't know how. When Max climbs through her window one night, Jill knows she shouldn't let him kiss her. But she can't resist, and when they're caught in the act by her dad, Jill swears it'll never happen again. Because kissing Max Holden is a terrible idea.

With a new baby sibling on the way, her parents fighting all the time, and her dream of culinary school suddenly up in the air, Jill starts spending more and more time with Max. And even though her father disapproves and Max still has a girlfriend, not kissing Max is easier said than done. Will Jill follow her heart, and allow their friendship to blossom into something more, or will she listen to her head and stop kissing Max Holden once and for all?

Chosen by readers like you for Macmillan's young adult imprint Swoon Reads, Katy Upperman's debut novel Kissing Max Holden skillfully navigates the tenuous territory of bad influences, good friends, and complicated families.

Praise for Kissing Max Holden:

"It's equal parts sweet and spicy." —Jessica Love, author of In Real Life

"Wonderfully written and swoony." —Miranda Kenneally, author of Catching Jordan

"Sarah Dessen fans rejoice—you are going to love Kissing Max Holden!" —Lisa Schroeder, author of Chasing Brooklyn
About the Author
---
Katy Upperman is a graduate of Washington State University, a former elementary school teacher, and an insatiable reader. When not writing for young adults, Katy can be found whipping up batches of chocolate chip cookies, or exploring the country with her husband and daughter. Kissing Max Holden is her debut novel.
Praise For…
---
Praise for Kissing Max Holden:

"Kissing Max Holden is like the perfect slice of pumpkin pie: it's equal parts sweet and spicy, and you can't get enough of it! What a treat!" —Jessica Love, author of In Real Life

"A moving book with depth, Kissing Max Holden is perfect for readers wanting a strong female character in a realistic romance. Wonderfully written and swoony." —Miranda Kenneally, author of Catching Jordan

"Sarah Dessen fans rejoice—you are going to love Kissing Max Holden!" —Lisa Schroeder, author of Chasing Brooklyn

"Full of wit, humor, and spine-tingling smooches, Kissing Max Holden combines the classic themes of contemporary romance with riveting family drama. . . . I literally could not put this book down and would buy a physical copy for my shelf in a heartbeat. I can't wait to read what Katy writes next." —Erin Bowman, author of Vengeance Road