Silent to the Bone (Audio Cassette)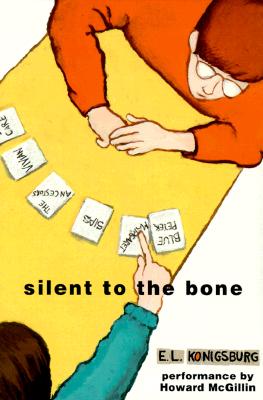 $25.00
Email or call for price.
Description
---
Read by Howard McGillin
5 hours 19 minutes, 4 cassettes

On Wednesday, November 25, at 2:43 pm, Eastern Standard Time, Branwell Zamborska is struck dumb. Nikki, his baby half sister, has slipped into a coma. Branwell dials 911, but when the emergency operator answers, he cannot speak. He cannot explain what is wrong. He cannot utter a sound. Vivian Shawcurt, the au pair from England, takes over. She tells the emergency medical team that Branwell dropped Nikki and shook her.

As Branwell's best friend, Connor investigates the events leading up to the silence, he slowly discovers what Branwell's problems really are and what it takes to help Branwell reveal what happened that Wednesday afternoon.