The Short Stories of F. Scott Fitzgerald: A New Collection (Paperback)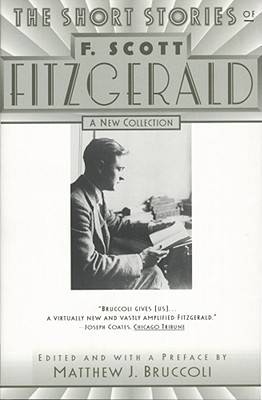 $23.00
Available from Our Distributor (Not in Store)
Description
---
Today F. Scott Fitzgerald is better known for his novels, but in his own time, his fame rested squarely on his prolific achievement as one of America's most gifted writers of stories and novellas. Now, a half-century after the author's death, the premier Fitzgerald scholar and biographer, Matthew J. Bruccoli, has assembled in one volume the full scope of Fitzgerald's best short fiction: forty-three sparkling masterpieces, ranging from such classic novellas as "The Rich Boy," "May Day," and "The Diamond as Big as the Ritz" to his commercial work for the Saturday Evening Post and its sister "slicks."
For the reader, these stories will underscore the depth and extraordinary range of Fitzgerald's literary talents. Furthermore, Professor Bruccoli's illuminating preface and introductory headnotes establish the literary and biographical settings in which these stories now shine anew with brighter luster than ever.
About the Author
---
F. Scott Fitzgerald was born in St. Paul, Minnesota, in 1896. He attended Princeton University, joined the United States Army during World War I, and published his first novel, This Side of Paradise, in 1920. That same year he married Zelda Sayre and for the next decade the couple lived in New York, Paris, and on the Riviera. Fitzgerald's masterpieces include The Beautiful and Damned, The Great Gatsby, and Tender Is the Night. He died at the age of forty-four while working on The Last Tycoon. Fitzgerald's fiction has secured his reputation as one of the most important American writers of the twentieth century.
Praise For…
---
"Bruccoli gives [us]...a virtually new and vastly amplified Fitzgerald." -- Joseph Coates, Chicago Tribune

"This is a valuable collection, whether one reads the stories to delight in Fitzgerald's style, to conjure up a lost era, to learn more about the career of a great American novelist, or simply to gain insight into the human condition." -- Leonard A. Podis, The Cleveland Plain Dealer

"One pleasure of rereading Fitzgerald's stories now is to rediscover just how good some of them in fact are, and how brilliant a handful." -- Jay McInerney, The New York Review of Books

"More than enough to re-establish Fitzgerald as a master of the American short story." -- Mark Caldwell, The Philadelphia Inquirer