The Surrender Tree: Poems of Cuba's Struggle for Freedom (Prebound)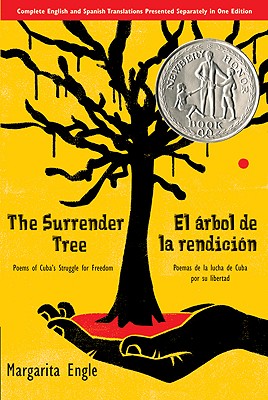 $13.55
Email or call for price.
Description
---
"Who could have guessed that after all these years,
the boy I called Lieutenant Death
when we were both children
would still be out here, in the forest,
chasing me, now,
hunting me, haunting me . . ." It is 1896. Cuba has fought three wars for independence and still is not free. People have been rounded up in concentration camps with too little food and too much illness. Rosa is a nurse, but with a price on her head for helping the rebels, she dares not go to the camps. Instead, she turns hidden caves into hospitals for those who know how to find her. Black, white, Cuban, Spanish--Rosa does her best for everyone. Yet who can heal a country so torn apart by war?