The Best Medicine: Stories of Healing (Everyman's Library Pocket Classics Series) (Hardcover)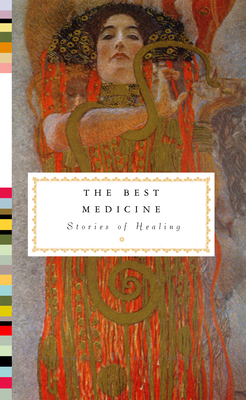 $18.00

Available from Our Distributor (Not in Store)
Description
---
An inspired anthology about physical and psychological illness, healing, and healers--featuring a brilliant array of classic and contemporary writers, from Anton Chekhov to Lorrie Moore.

This unique anthology gathers fictional tales of sickness and of healing, both physical and psychological, from a wide variety of times and perspectives. Some of these writers were themselves physicians, notably Anton Chekhov, Arthur Conan Doyle, Somerset Maugham, William Carlos Williams, and Mikhail Bulgakov. Bulgakov's story, taken from A Country Doctor's Notebook, draws on his early experience as a young doctor in rural Russia a century ago, while Anna Kavan's story, from her collection Asylum Piece, is based on her experience of mental illness. Guy de Maupassant, Robert Louis Stevenson, Rudyard Kipling, Joseph Conrad, Graham Greene, J. G. Ballard, Robert Heinlein, Alice Munro, and Lorrie Moore are among the other writers of medical adventures that fill these pages. From Chekhov's "A Doctor's Visit" and William Carlos Williams's "The Paid Nurse" to Dorothy Parker's "Lady with a Lamp," O. Henry's "Let Me Feel Your Pulse," and Jhumpa Lahiri's "Interpreter of Maladies," the stories gathered here are peopled by a colorful and varied cast of doctors, nurses, and patients.
About the Author
---
THEODORE DALRYMPLE is a British cultural critic, prison doctor, and psychiatrist. He has practiced medicine in a number of sub-Saharan African countries as well as in the East End of London and in Birmingham. He is a contributing editor to City Journal, published by the Manhattan Institute, where he is the Dietrich Weismann Fellow. His work has also appeared in The British Medical Journal, The Times (London), The Observer, The Daily Telegraph, The Spectator, and National Review, among others.