Shipping deadlines: We are strongly encouraging customers to get your orders in by December 7th for media mail shipping and December 14th for ground shipping. This only applies to book are " On Our Shelves Now " (shipping times for all other books will depend on publishers shipping speeds). We have been warned about shipping delays all season from USPS, UPS, and FedEx so don't delay!
Who Was Rosa Parks? (Who Was?) (Paperback)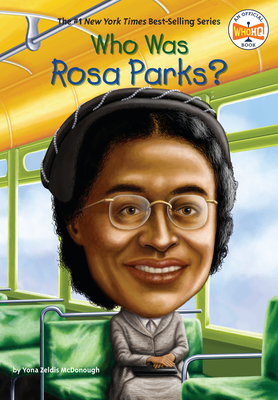 Description
---
In 1955, Rosa Parks refused to give her bus seat to a white passenger in Montgomery, Alabama. This seemingly small act triggered civil rights protests across America and earned Rosa Parks the title "Mother of the Civil Rights Movement." This biography has black-and-white illustrations throughout.
About the Author
---
Yona Zeldis McDonough is a longtime doll lover and collector. She is also an award-winning author who has published numerous books for children and adults. She presently lives in Brooklyn with her husband and two children.