Girl Overboard (S.A.S.S.) (Paperback)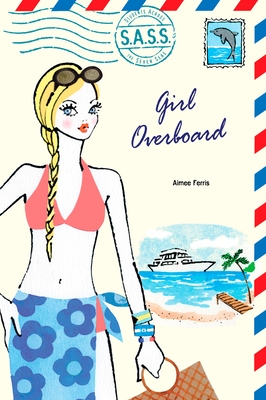 $7.99
Email or call for price.
Description
---
Swimsuit: check. Flip-flops: check. scuba gear: check. leaving behind a longtime boyfriend: not so easy. Marina has been waiting her whole life to get out on the open sea. And now that she's studying abroad on a luxury yacht in the Caribbean, her dreams are finally coming true. she loves the feel of the sun on her face, the sand between her toes, and the island music swaying over her. And even better, she's getting hands-on marine biology experience swimming alongside dolphins in the Bahamas, sharks in the bay islands, and sea turtles in the Dominican Republic! but while her experiences tell her she's in exactly the right place, her boyfriend wants her home in Vermont. And her distractingly cute Aussie boatmate couldn't disagree more. As the island heat rises, Marina must decide once and for all where her heart is--on land or at sea.
About the Author
---
Aimee Ferris spent five sun-soaked years in the Caribbean, where she trained dolphins, swam with whale sharks, transplanted sea turtle eggs, did well over a thousand SCUBA dives . . . and only fell overboard once. She's hung up her surfshorts to live happily landlocked with her island boy Nakoa, the best thing to ever come out of the Caribbean. Visit her at http://aimee-ferris.livejournal.com or e-mail her at aimeeferris@gmail.com.