The Greatest Story Never Told: The Babe and Jackie (Hardcover)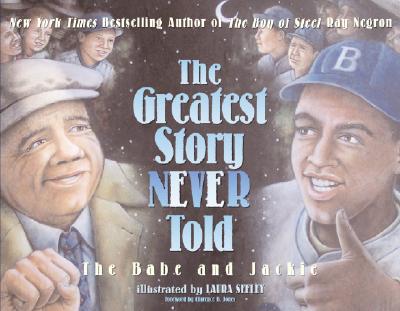 This book is currently not available
Special Order - Subject to Availability
Description
---
Skippy and Connor don't like each other. In fact, each of them wants a new roommate because the other is too "different." Stuck in the hospital with serious illnesses, the boys get a surprise visit from Ray, a Yankee batboy who whisks them away on a magical journey back in time to meet the legendary Babe Ruth. The adventure doesn't stop there, as the Bambino takes them to see baseball hero Jackie Robinson play at Ebbets Field. Along the way, the Babe and Jackie share some unforgettable lessons with their young friends about baseball, friendship, and accepting others' differences.
Ray Negron and Laura Seeley, the New York Times bestselling team from the boy of steel, have hit another home run with The Greatest Story Never Told: The Babe and Jackie, a touching story inspired by real events related to Ray by Babe Ruth's granddaughter.
About the Author
---
Ray Negron is the author of the New York Times bestseller The Boy of Steel: A Baseball Dream Come True, as well as two other children's picture books. He was a Yankees batboy, played minor league ball, and worked for the Cleveland Indians. He currently works with the Yankees as a special advisor on community relations for Hank Steinbrenner and Randy Levine. In addition, he is the producer of the animated film Henry & Me. He lives in Florida with his four children.
Laura Seeley is the author and illustrator of the award-winning books The Book of Shadowboxes and The Magical Moonballs, and the illustrator for Ray Negron's trilogy, including The Boy of Steel. She owns Best Friends Art Gallery in Dana Point, California.